Automatic Emergency Standby Backup Power
GENERATOR INSTALLATION
A Buyers Guide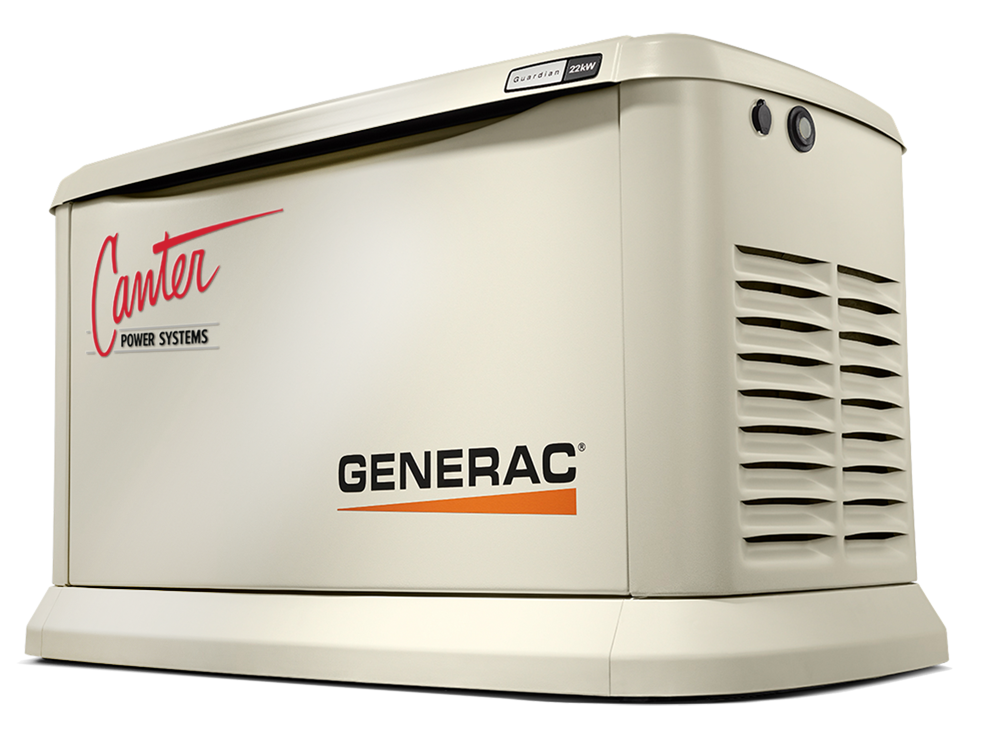 A reliable and uninterrupted power supply is vital to maintaining consumers' livelihoods and the sanctuary of hearth and home. Outages caused by weather events are common occurrences. And now that more people are working and studying from home than ever before, the already aging power grid is under strain. In 2019, power outages were typically inconvenient and sometimes costly, but generally not much more than an inconvenience.
But in 2020, we learned that loss of power can disrupt our entire lives and leave us feeling helpless and vulnerable. An automatic standby generator restores power within seconds of a power outage, keeping everything – appliances, Wi-Fi, lights, well-pump, refrigerator, water heater, etc., - running until the outage is over. Unlike a portable generator, a standby generator automatically powers your entire home so that you and your family can seamlessly continue with daily life.
Backup power generation creates new possibilities such as safely sheltering in your own home instead of evacuating to a public facility.
The installation process required for this safe, consistent, and stable power source is complex and is not a do-it-yourself (DIY) project. Generator installation is much more involved than having a new washer delivered to your home. This is not a plug-and-play appliance. Installation typically includes:
Generator Selection
Project Planning
Local Permitting
Site Preparation
Pre-setting
Utility Coordination
Warranty Activation
Maintenance and Service
This buyers guide provides consumers a detailed description of the steps required for generator installation. The installation process is the same for all brands of residential standby generators. One of the most important aspects of the process is to choose an experienced and reputable installer committed to prompt and continuous customer service even after initial installation.
Residential standby generators provide homeowners with permanent and seamless power protection from electrical outages.
"The Generator Installation Buyer's Guide is a must-read for anyone considering the installation of a new, state-of-the-art, automatic standby home power generator."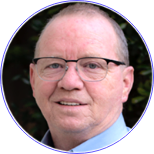 -James Kelly
Certified Generac Installer Technician and Trainer
Canter Power Systems
Choosing the right generator.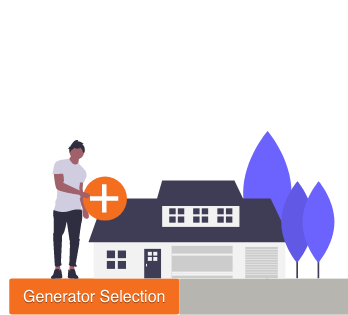 Generator selection
One of the first steps in installation is choosing the right generator. Choose the size of your home backup power generator carefully. It will be your single most important decision. A well-trained, experienced Generator Specialist can assist consumers in making the right choice.
Why speak to a Generator Specialist?
It takes many years of training to understand the amount of electrical service required in a single-family residence. Peak load demands and multiple appliances running at the same time will directly affect the performance of your generator. Peak load is the highest amount of energy that a consumer draws from the electric grid in a set period of time. Understanding peak load is essential for any installer to determine a generator that meets a home's specific requirements.

- J. A., Homeowner, Raleigh, NC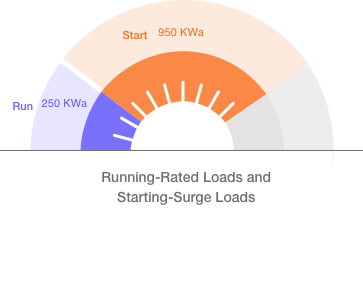 Why is power capacity important?
Determining the correct generator size for your home is the single most important decision you will be required to make. This complex process includes a number of factors and considerations. It includes determining the correct power capacity wattage necessary for your home, beginning with a correct calculation of starting loads (not just the running loads) of all the appliances in your home.
If your new generator cannot meet your specific requirements, then it simply will not do the job you expect it to do. An overloaded generator can put undue stress on the unit and even damage some of the devices connected to it. A correct size is vital to safely enjoying ALL the comforts of home as if the power never went out. Trust in the knowledge your generator specialist has when calculating the size of your generator's wattage.
Home Appliances:
Typical Rated vs
Surge Demands

Planning your project.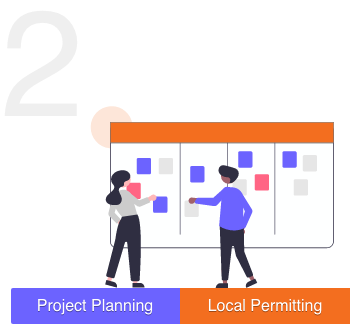 Drawings, Approvals and Permits
Project planning and local permitting
The next step in standby generator installation requires professional drawings, approvals and permits. Official site and impervious surface surveys may also be required. Installing a generator requires professionally licensed contractors. Building permits are issued by local governments to provide awareness of the modifications taking place across the jurisdictions within their provenance. It is important to note that in most cases, the homeowner must be at home for all inspections.
Every generator will require an electrical and gas connection. Permits and inspections are required for all gas connections whether natural or LP. When needed, liquid propane (LP) tanks are typically privately supplied and installed by localized dealers.
The specialized skills of the construction trades are closely scrutinized by building inspections departments to maintain compliance with state and local building and electrical codes, guidelines, and rules. Some municipalities issue permits to homeowners for backup generator projects based on the project's specific scope. Some may require a licensed general contractor to apply for the permits with the homeowner's direct authorization.
Building permits are applied for by licensed electricians at your city or county building department. These applications are reviewed prior to issuance by the building officials at that office. They may request additional information from you such as boundary surveys and flood height elevation certificates where applicable. Building codes and the permit application processes vary between jurisdictions.
Creating and submitting drawings and equipment specifications is a common practice in the construction business. When all application requirements are satisfied, permits are issued for each project. When specific phases of the job are completed, each project is inspected by a local authority who ensures all mechanical standards of workmanship and safety have been properly adhered to and are compliant with building codes.
"It should be obvious that a whole-house backup generator standing by 24.7 will easily pay you back when the power suddenly goes out. The value in automatically supplying electricity to every appliance and system in your home is a premium level of service and simply costs extra."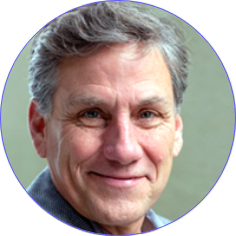 -Ken Canter
Certified Generac Installer
State Licensed Electrician and General Contractor
Founder and President, Canter Power Systems
Local approvals and permits
The approvals and permits required for standby generator installation are site specific and often numerous. For example:
HOAs / POA's approvals are sometimes required prior to installation.
Standby generators are connected to either natural gas lines or liquid
propane (LP) fuel tanks. Depending on the gas line work required, some municipalities may require certain permits.
There also are sometimes environmental factors such as wetlands or flood zones that require consideration.
Lot lines, neighboring and adjacent buildings, right of ways, and electrical and gas utilities must be taken into consideration.
These types of local approvals are case specific and knowing which permits and approvals are needed is important. A site survey will determine all of the approvals and permits that are required.
Choosing and preparing a location.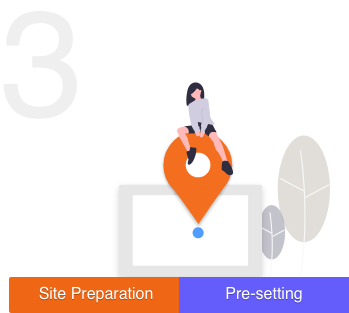 Before your generator arrives
Preparing for the delivery of your generator requires some pre-planning. Since most generators weigh over 400 pounds, it is important to ensure that there are no obstructions that would prevent the setting of the generator in place.
Standby backup power generators are permanently installed outside just like a central air conditioning unit. And since every generator will require an electrical and a gas connection, knowing where to locate the unit before the delivery date is essential.
Following the manufacturer's required installation specifications is required for warranty protection and compliance with your local building inspectors.
Location
When considering the location for your generator, you will want to find a stable area that is well-drained and does not flood. Keep in mind that the generator can be no closer than 36" to any utility meters, air conditioning units, combustibles or anything serviceable.
Generators cannot be closer than 18" from the house and at least 60" away from doors, windows and fresh air intakes. Allowing 36" in front of the generator provides enough access for a technician to perform any future checkups or maintenance.
A good rule of thumb is to plan for a 10' x 10' space. This will provide room not only for the generator but also for the required clearances to meet local codes and manufacturer requirements.
And the closer the site is to the electric meter and the natural gas supply line, the more you'll save on installation.
A level surface
If your contractor is installing your generator on a pre-cast reinforced Gen-pad or a poured-in-place concrete pad, the surface needs to be level.
The landscaping in the adjacent area needs to be cleared of plants or any objects that might otherwise cause an obstruction or get in the way of the workers and their specialized equipment that will be used to transfer the generator from the truck to the installation site.
The temporary relocation of ornamental objects, sculptures and even plants should be anticipated well in advance of the delivery date.
In some cases a specially designed platform will be installed to assure that the generator will be above the flood plain on low-lying coastal areas or steeply inclined grades.
Discover the delightful
"Canter Experience"
Take the next step toward uninterrupted power and security.
We are the largest residential generator installer in the United States.
Call 844-907-1788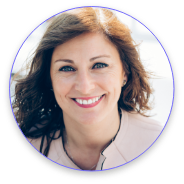 Sonya Roberts
Canter Power Systems
Customer Experience Coordinator
12-year CEC veteran
Coordinating gas and electric utility.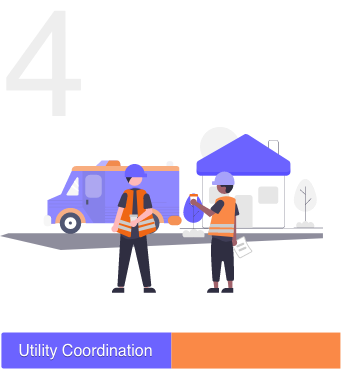 Utility connections:
gas choices, connections and electrical installation
As mentioned in Section 2: Project Planning and Local Permitting, all standby power generators require a fuel source to generate electricity for your home. Homeowners have two different choices: natural gas or liquid propane (LP) gas. The homeowner should be prepared to be present for all inspections.
Natural gas.
Natural gas is provided and metered by a public utility. A typical gas connection requires the installation of the gas piping from the gas source to the approximate location of your generator unit.
A new natural gas line requires a pressure test and initial inspection by your local Municipal Gas Inspection Office. In some cases, you may be asked to meet a Gas Inspector on a specific date for access to your home.
After the gas line has been installed and inspected, the final connection of the gas piping to the generator unit and gas source will require a second final inspection from the Municipal Gas Inspection Office. If you are providing the gas connection, the same process and inspection requirements will still apply.
Liquid propane
Because natural gas is not available in all areas liquid propane is the only alternative. Liquid Propane requires professionally installed, truck filled storage tanks refilled as needed by the provider of your choice. LP options are buried, above ground, lease, own, one large tank as space permits, or multiple smaller tanks for tight spaces.
LP gas requires a storage tank on your property. LP tanks can be either above ground or buried. Local ordinances, deeded covenants of trust or HOA's might have restrictions on which type of tank you can install on your property. LP companies all offer a variety of service choices. These choices range from buried or above ground tanks, lease vs. purchase, fuel fill plans, etc.
Why are propane prices so different among propane dealers?
Unlike utility companies, propane dealers are private businesses that do not operate as public monopolies. In addition to overall market factors like the weather and the balance between supply and demand, the retail price you pay for propane is heavily influenced by how strong the competition is in your area.
Buying propane is similar to going shopping for food, clothing, or other essentials: you can always count on paying different amounts for the same products in various stores. You may want to secure multiple prices from several of your local LP dealers. If you lease the LP tank, you will be required to purchase all future LP gas from that supplier. If you purchase your LP tank, you can purchase your LP fuel from any LP fuel provider.
You will need a minimum of a 250-gallon tank (or multiple tanks with a minimum capacity of 350 gallons) to properly operate a generator system. However, we strongly recommend at least a 500-gallon tank to maintain enough fuel for a multi-day power outage
LP gas tank installation and connections
Once you have selected the company that will install your LP gas system, the company will make a site visit to determine the scope of work to be performed. They will discuss with you the schedule for obtaining required permits and completing all related work.
Once you have selected a LP supplier, the supplier begins the permitting process and will install and connect the fuel supply to the generator unit. The process of setting up and connecting the LP gas connection can take weeks or longer depending on the company's schedule, so begin this process as soon as possible.
If you already have existing gas service
Great! But be aware that existing natural gas meters, underground gas service lines, LP tanks, or LP regulators may need to be altered to accommodate the new connection of your generator system. If a determination is made that one of these items may need to be updated, you will need to contact your gas provider and request this alteration. There may be an additional charge for this service.
The length of time required for a gas installation and connection depends on your local municipality and permitting processes.
Electrical connection and inspection
If the gas connection and inspection has already been completed before the electrical installation begins, arrange a convenient time to have the electrical installation for your generator system completed. A review of the electrical components that you have chosen to be connected to your generator system should take place prior to the installation work.
Typically, an electrical installation will take place over the course of one day. However, in some cases, the installation may take more than one day to complete. If your installation cannot be completed before the end of the day, all unfinished work should be made safe and secure before the electrician's departure.
Because the electrical connection first requires an electrical service disconnection, there will always be some amount of time that there will be no power in the home. The exact amount of time there will be no power varies based upon the electrician performing the connection and even which electrical utility company you are using.
As an example: some electrical utilities require that all disconnections be performed by their own electrical service crews and these service connections can sometimes be as long as 6 hours. In most cases, the homeowner will be required to be at home for these connections. Service and Maintenance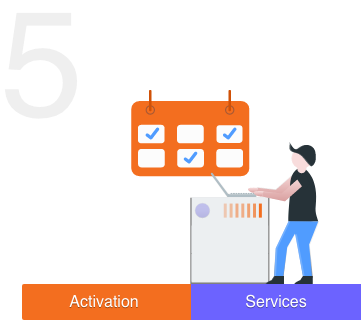 Activation:
Your warranty and maintenance protection services Startup and warranty activations
At the conclusion of the electrical connection, the generator should be started, and all components tested and verified for proper operation. Upon the testing and certification of the generator system, the installer should demonstrate the operation of the generator system and provide you with the owner's manual and any other documentation you may need.
At the conclusion of the testing and certification of the generator system, your installation contractor will request a final inspection from the municipal electrical inspection office.
Please note: As mentioned throughout this guide, in most cases, the homeowner must be at home for all inspections. Your installation contractor will advise you on the availability of the electrical inspector. Most inspection departments, however, require direct contact with the homeowner in scheduling specific appointments.
Due to the individual inspector's interpretation of the National Electrical and Gas codes, your inspector may request additional work to be performed. These requests are not uncommon. If this occurs, your installation contractor will make any necessary schedule changes to complete the process.
Conclusion
The installation of a standby generator ranks as one of the most complex residential projects that most homeowner will ever undertake. This buyer's guide was created to educate consumers on each of the steps required for successful and worry-free installation.
When choosing a licensed contractor to install a generator in your home, it is important to do your homework: choose a company that is experienced, reputable, and offers comprehensive service beyond the installation process. Making wise choices throughout this complicated process can make the difference between your family's security and protection or being left in the dark.
An added layer of peace of mind you should consider is 24/7 remote monitoring. This connects your generator to a cellular network and allows you to see vital information about your system anytime you want from a mobile app. Having your generator connected also helps remote technicians troubleshoot or diagnose any issue before it becomes a problem. This is truly a must-have for anyone looking for complete confidence in their generator system.
Our generators start automatically when the lights go out and immediately restore power to your home.
Since 1948
We are the largest residential generator installer in the United States.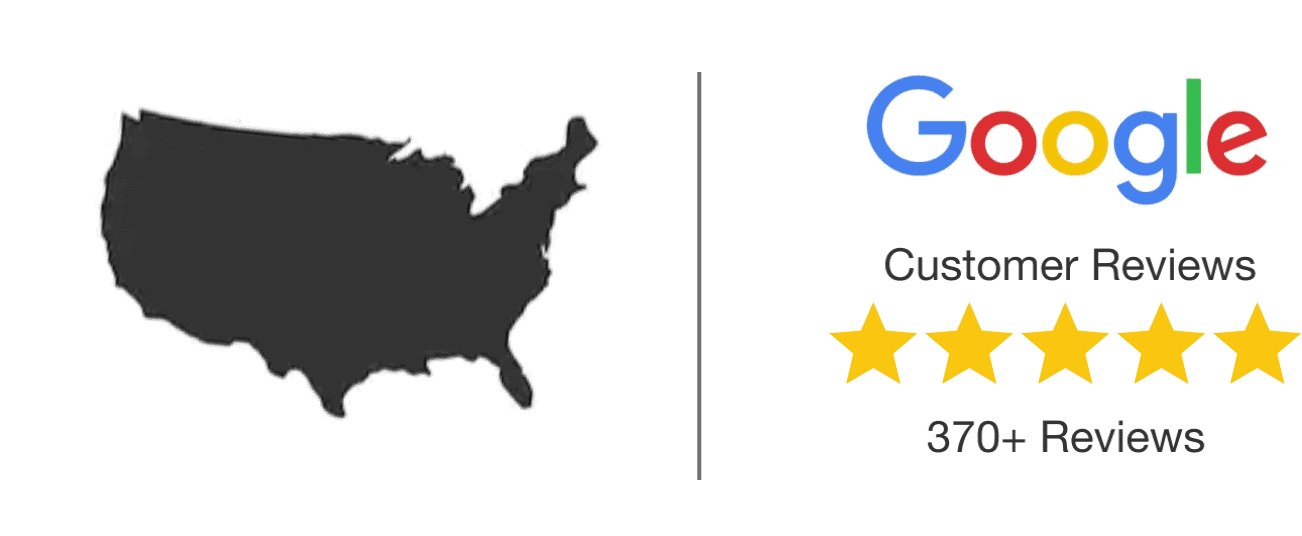 We have more inventory in stock and ready to install than any other dealer.
We are proud to be the exclusive residential generator installer for over 400 Home Depot stores and major utility providers across 10 states.
Our reputation is rock solid.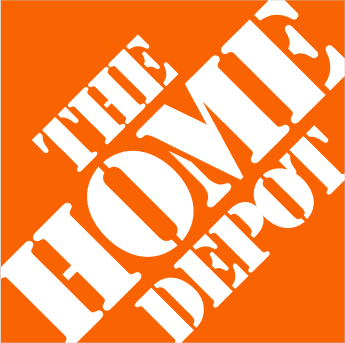 Authorized Home Services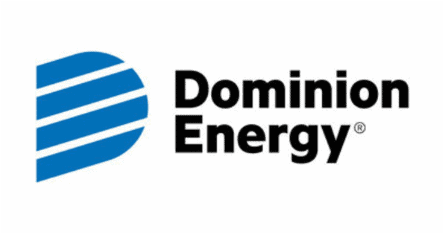 Our public utilities partners.
It is not the customer service.

It's the customer's experience.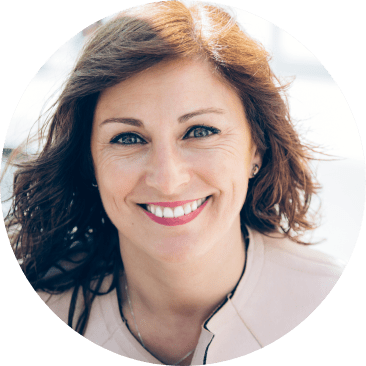 Sonya Roberts
Canter Power Systems
Customer Experience Coordinator
12 year CEC veteran
We learned a long time ago that our customers received both a service and an experience. That is the reason why CEC team members like Sonya are so valuable to Canter Power Systems.
It's people like Sonya that have dedicated years to perfecting a personalized white glove service that has come to be known as "The Canter Experience".
Each customer has a CEC assigned to take care of the planning, local permitting, site preparation, installation, utility coordination and warranty activation.
Canter Power Systems provides a
complete turn-key service package.
Your generator specialist and personal CEC
coordinate and handle every step along the way.
Choosing the right generator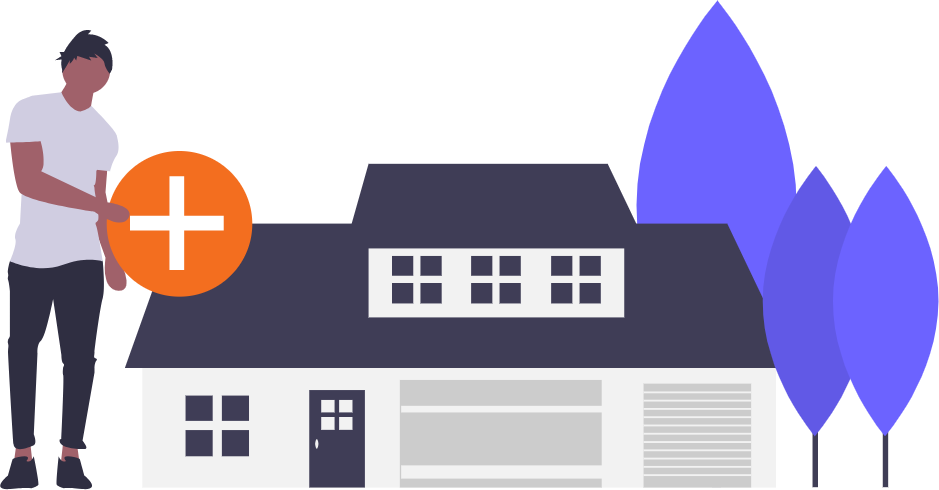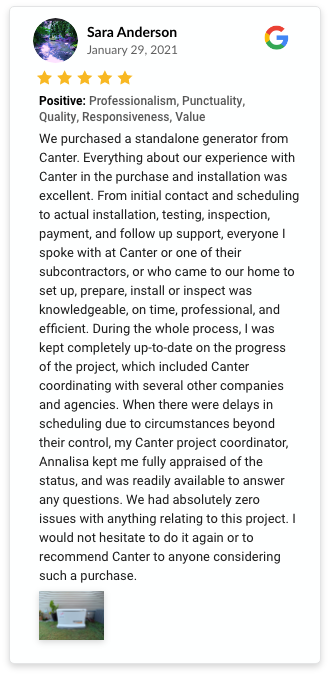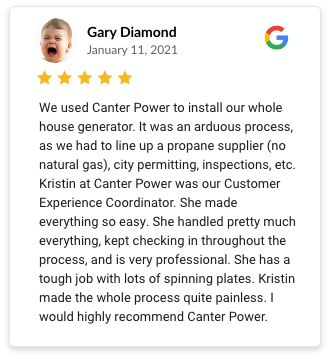 Planning your project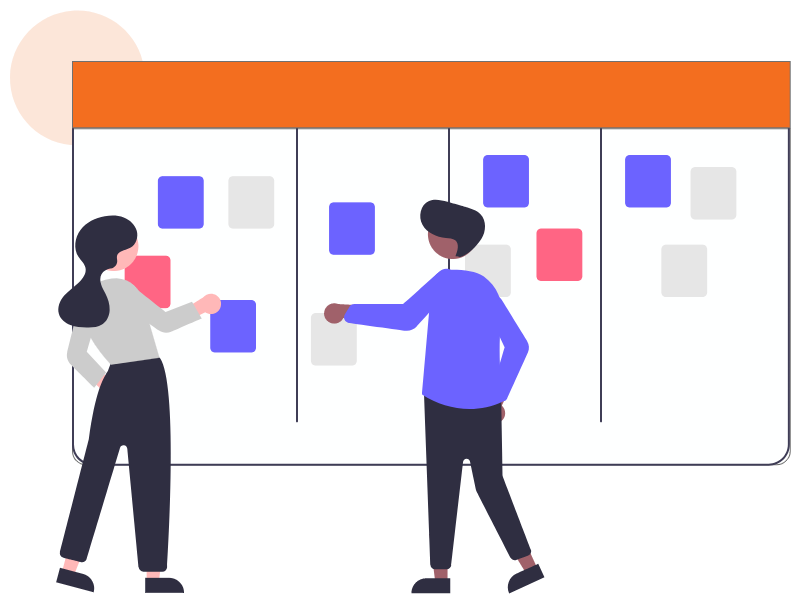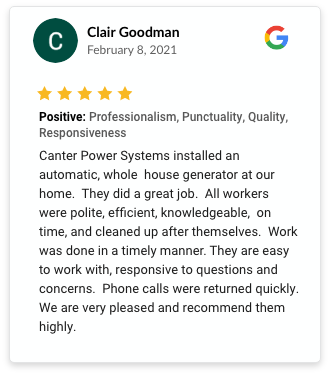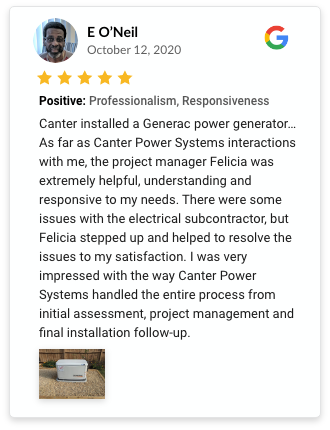 Site preparation and pre-setting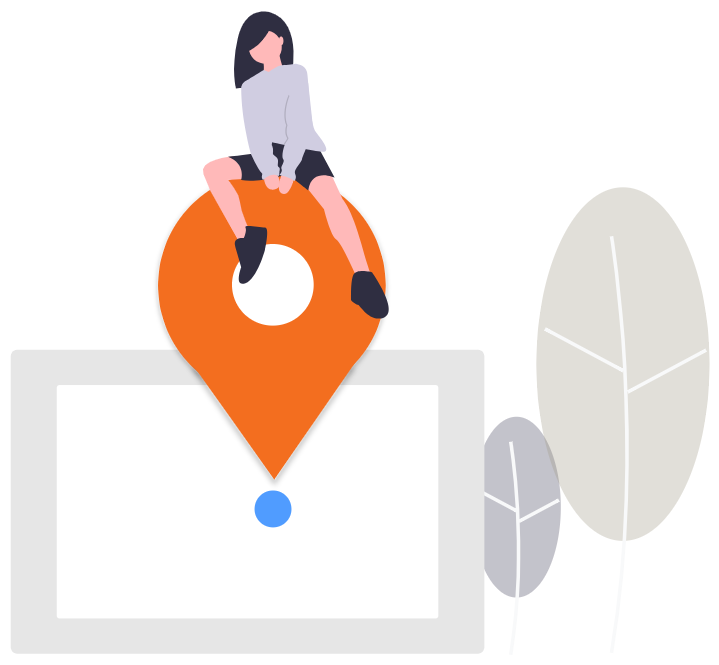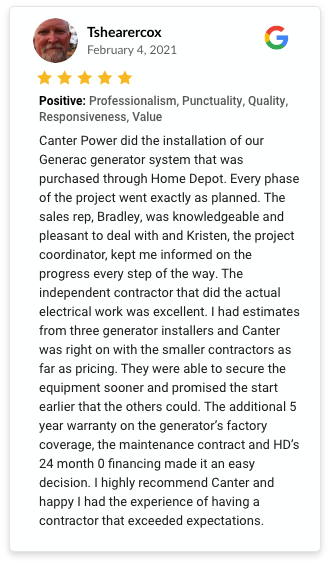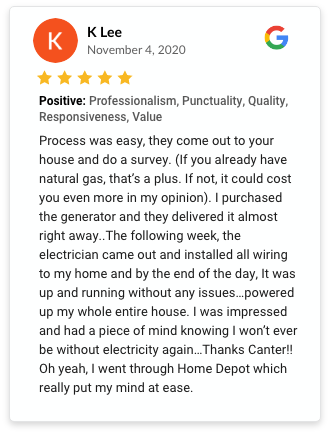 Utility Coordination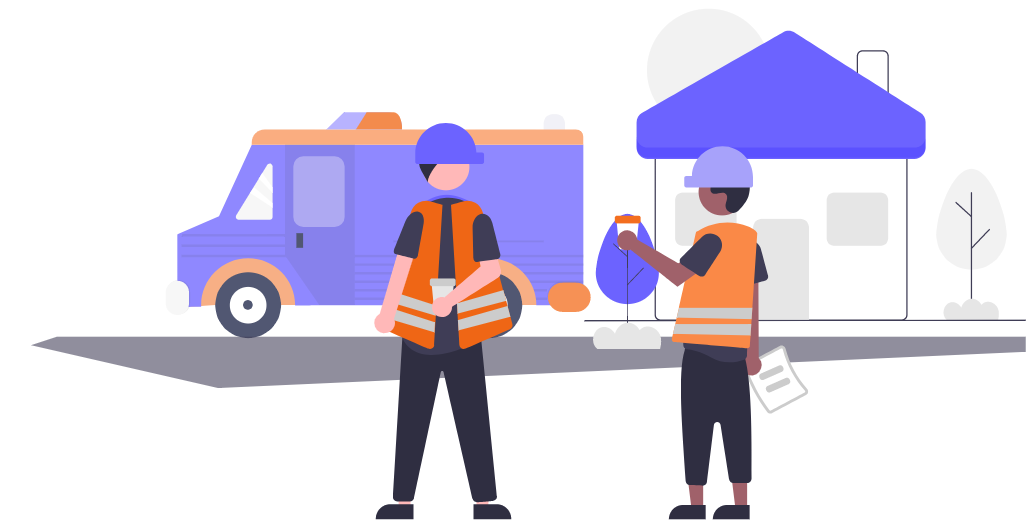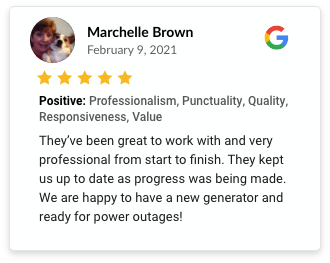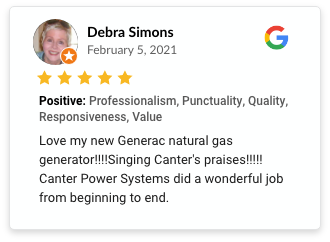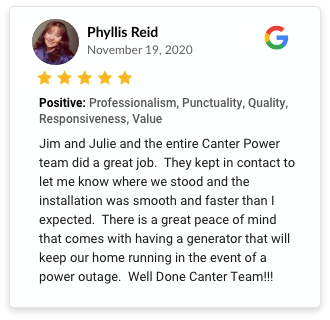 Service and Maintenance