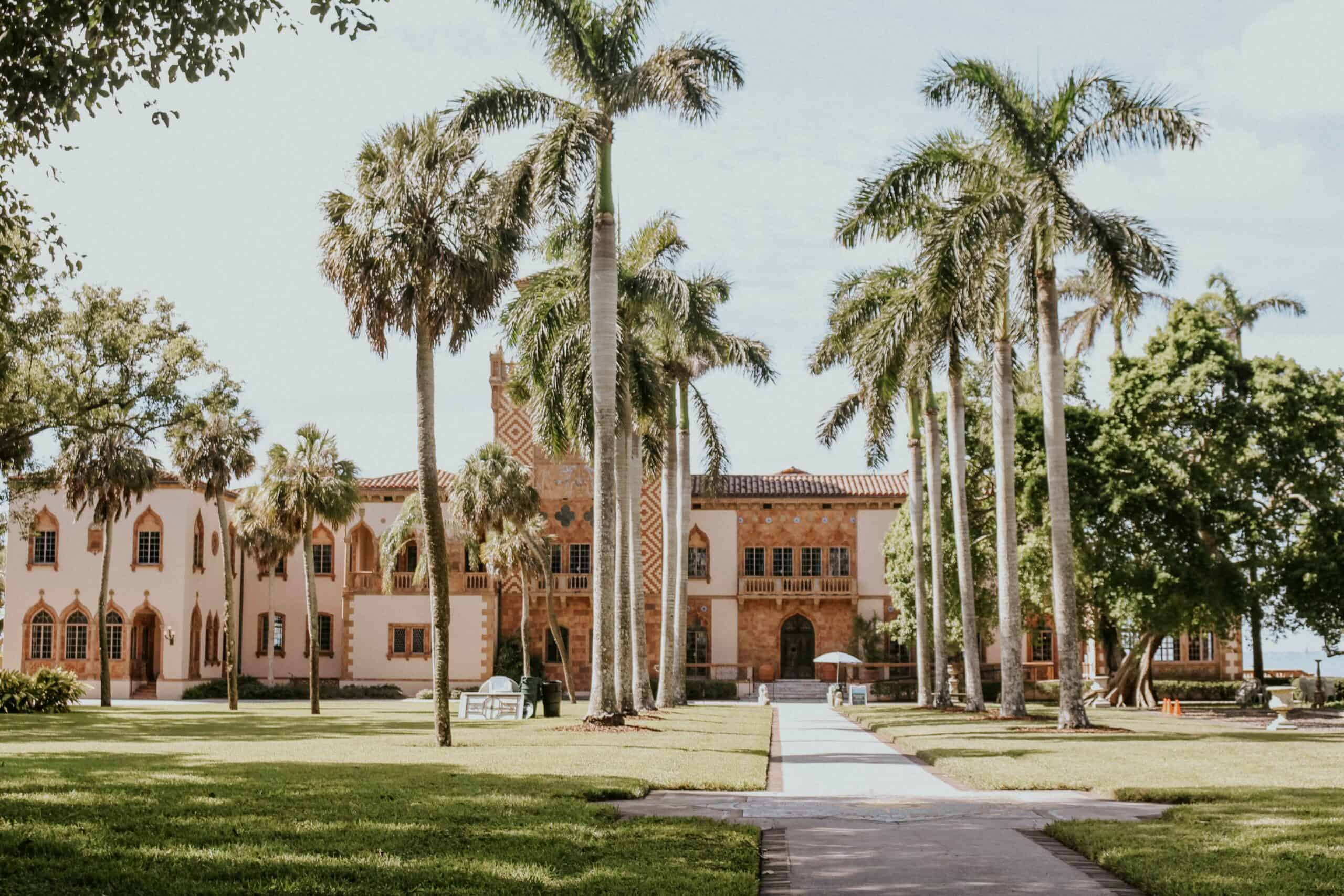 Whole House Generators in
Sarasota, Florida
Sarasota, Florida
What Happens When You Don't Have an Automatic Home Backup Power Generator in Sarasota, Florida
Stretching across Manatee County and Sarasota County, the Sarasota Metropolitan area includes Bradenton, Sarasota, North Port, and Venice, and a fifty-mile necklace of barrier island communities — from Anna Maria Island south to Casey Key –that forms our Intracoastal Waterway.
Whether you've lived here all your life or you're a newcomer, Sarasota's climate and laid-back lifestyle make you never want to leave. Add the Gulf of Mexico and the stunning bays, rivers, and wetlands that surround us, and it's a no-brainer.
It's hard to beat the combination of 250+ sunny days each year (earning us the "Suncoast" nickname), our mild and snow-free winters, and near-perfect spring weather with 80+ degree water temperatures off the barrier islands by mid-April.
But, even in paradise, it rains sometimes, and during summer, it rains a lot in the Sarasota Metro. We get most of our annual 56" of rain between June 1st and September 30th, which, not surprisingly, overlaps with our summer tornado season and the first half of hurricane season.
Putting hurricanes aside, summertime coastal air currents create almost daily thunderstorms that bring heavy rain, damaging wind, lots of lightning, and occasional tornadoes — knocking down trees and power lines as well as damaging transformers and other power equipment. And, unless you have a backup power generator, that means power outages — temperatures in the high 90s with no air conditioning, no fans, and no refrigeration.
Hot and Getting Hotter
And, let's talk about Sarasota Metro in the summer. It's HOT (highs in the upper 90s) and oppressively humid (above 80%). Sarasota Magazine Senior Editor Cooper Levey-Baker describes it as "BRUTAL: Long, hot days that leave you dripping with sweat, followed by stifling nights that provide little relief." Another resident sums up her survival strategy as "going quickly between one air-conditioned building or car to another."
A History of Hurricanes
Although we've had our share of hurricanes over the past 150 years, it's been more than 75 years –1944 – since a major hurricane made a direct hit in Sarasota County, with winds near 100 mph. Its eye moved through north Casey Key and Osprey, reportedly sweeping all the water out of Hudson Bayou.
But living here, you know it doesn't take a direct hit to see widespread damage, flooding, and power outages. Almost every year, we're affected by hurricanes and tropical storms that make landfall to the north or south of the Suncoast or pass by on the way to Cedar Key or the Florida Panhandle.
Think back to the morning of September 11, 2020, when, after churning in the Gulf for several days, Hurricane Eta headed straight for us, battering the Suncoast with tropical storm-force winds, heavy rain, and a dangerous storm surge. By nightfall, 24,000 households in Sarasota County and 16,000 in Manatee County were without power. Eta headed north to make a pre-dawn landfall at Cedar Key, leaving downtown Sarasota and Bradenton, low-lying coastal areas, and parts of the barrier islands underwater.
Irma was an Eye-Opener
Nobody will forget September 2017, when Hurricane Irma triggered one of the nation's largest natural disaster-related power outages, knocking out power for 12 million Floridians for up to two weeks, including more than 270,000 in Sarasota and Manatee counties.
Despite prior efforts to harden the power grid, at least 83% of households and businesses in Manatee County and 72% in Sarasota County lost power during Irma – some for 10-14 days, displacing thousands of families, shuttering businesses, and closing schools. Irma triggered a thorough reassessment of power grid resiliency, locally and statewide.
Irma's power outages were an eye-opener for community leaders and residents alike and sparked an immediate reassessment of the power grid.
Although Irma was a massive, mighty storm, in the Sarasota Metro, its maximum sustained wind was only 48 mph, well below hurricane-level sustained wind of 74 mph.
We asked ourselves…What will happen if we get a direct hit from a strong hurricane system? And, with climate change creating stronger, slower, and wetter hurricanes, how soon could that happen?
If you live in Manatee or Sarasota counties, you know that when the power goes out unexpectedly, it doesn't take too long for your food, supplies, and peace of mind to run low – especially when damage is massive and outages are widespread. And, looking ahead, we know that climate change is shifting weather patterns and that future storms will be increasingly intense, widespread, and frequent.
If you don't have a backup home generator, your options are limited when the power goes out. You can wait for it to come back on — no cooking, no lights, no refrigeration, no HVAC, no TV, no phone chargers, no power for medical devices, and often no water. And, hunting down an available hotel room or a kind-hearted friend with power means using what's left of your dwindling phone charge. That can be a gamble if the roads en route are blocked by fallen trees, downed power lines, or traffic accidents.
While you can't control the weather, you CAN avoid a replay of the inconvenience, worry, and insecurity that comes every time severe weather could mean losing power.
Before our next round of severe weather, you can explore an altogether better option—the peace of mind that comes with uninterrupted power from an automatic, whole home backup generator from Canter Power Solutions.
When You've Got an Automatic Home Backup Power Generator in Sarasota , Florida
Now, think about how your life would change if you never had to worry about being without power service anywhere in the Sarasota Metro area — ever again. If the power goes out – for any reason – you can relax in the comfort and protection of your own home. Your life goes on as usual, even if power is out for an extended period.
Whether it's a major storm, a power grid failure, or a sunny day blip, your home backup generator turns itself on automatically, just 15 seconds after your home's power goes off — and it stays on until utility service is restored. You don't have to do anything.
Even if the power goes out while you're not home — you don't have to worry. Maybe you're inching your way along the Tamiami Trail, crossing over the Skyway, or heading home along I-75 to North Port. Wherever you are, your generator will start up automatically and run everything you count on in your house, just as if you were there.
Our Clients Enjoy Peace of Mind
No matter where you live in the Sarasota Metro area, you have first-hand experience of how storms and other power outages can quickly make life complicated and stressful. Work, school, and transportation are disrupted. And you worry when you lose contact with family and friends — those who count on you, or those you count on — even if it's just temporary. .
It's at times like this that you really appreciate being in your own home, sleeping in your own bed, eating the food you like, watching your favorite TV programs, or relaxing with a book — not to mention having phone and internet service to keep up with school or work and to stay in contact with family and friends. Keeping up with closings and conditions across the area helps everyone in your household feel more at ease and connected.
Canter Power generator owners throughout Sarasota and Manatee Counties will tell you about the peace of mind that comes with knowing they will never again have to suffer through an unexpected or prolonged power loss. And, thanks to your Canter Care Protection Plan's 24/7 remote monitoring and automatic maintenance, you know that you are always ready for anything. You can plan far ahead by stocking up on food and supplies when it's most convenient for you because when an emergency strikes, you know you and your family will be comfortable, safe, and fully powered in your own home.
When the Power Goes Off, Your Life Can Go On SM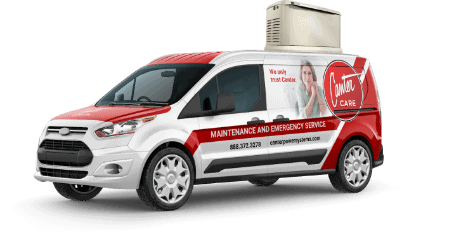 Securing Your Whole Home Generator
Installation day is an exciting time for our customers! When our crew arrives with their new Generac generator, they know that they will no longer need to worry about random or severe power outages. We just wish we could be there to see the smile on your face the first time your automatic generator turns on.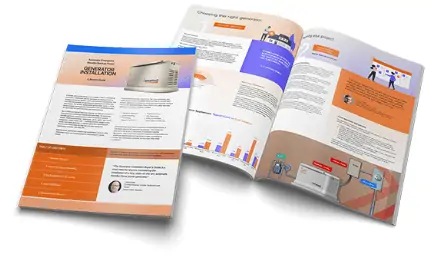 Here's How to Get Started with Your Whole Home Generator
1. Set up an appointment for your free estimate with our knowledgeable generator specialists. They are available for in-home or remote consultations. Your specialist will assess site conditions, provide clear project details and a materials list, and financing options. At the end, you'll have everything you need to make a power-full decision.
2. On average, the cost for our white glove Generac generator installation and monitoring is $15,000 with the exception of double generators, service upgrades, or unusual circumstances. Your assigned specialist will help you find the perfect fit generator for you and your family. There are also financing options and payment plans available.
3. After signing the contract, the Canter team gets to work! Our check list includes over 100 items that we take care of for you, including permits, utility coordination, inspecting, and start-up. Everything is expertly handled to get your generator running in 45-60 days so that you can rest assured and be power full. Learn more about what to expect from Canter Power.
Contact Canter Power Systems NOW and avoid "roughing it" indoors.
Why Choose Canter Power Systems For Your Home Generator
in Sarasota, Florida
It's important to make the best choices when it comes to protecting your family and your home when bad weather strikes Sarasota.
Here's why Canter stands apart from the competition:
Recognized and awarded #1 Retail Installer of the Year for the entire U.S. by Generac (2017, 2018, 2019, 2020)
We've provided both commercial and residential electrical services in the Southeastern U.S. since 1948. That's more than 70 years!
We offer customized home generator systems to fit your specific needs and budget
Will manage the entire process from start to finish:
FREE in-home estimate (contactless, if desired)
Match the appropriate standby generator system for your home
Coordinate entire home generator installation and connection
Perform installation with both electrical and gas connections, all required municipal permits and inspections, necessary testing, official start-up certification, and complete ongoing home generator support and service
We're the largest automatic backup residential power generator installer and Generac dealer in the US for whole house generators.
Generac Power Pro Premier Dealer in the North Carolina, South Carolina, Virginia, Georgia, Florida, Tennessee, Texas, Oklahoma, Alabama, Louisiana and Mississippi service areas.
Exclusive automatic backup residential power generator installer for over 700 Home Depot stores in North Carolina, South Carolina, Virginia, Georgia, most of Florida and Texas, plus sells and services the states of Oklahoma, Tennessee, Alabama, Louisiana and Mississippi.
Can customize a home generator system to fit your specific needs and budget.
Is the authorized automatic backup power generator provider and installer for the Piedmont Natural Gas.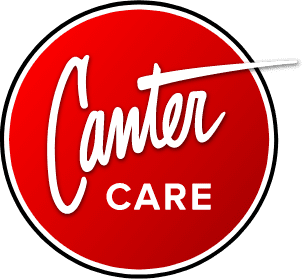 From the moment you become a
Canter Power Systems customer,
the Peace of Mind Protection Plan guarantees you never have to worry about losing power again.
Always a Free Consultation
Contact us today for your no cost and no obligation consultation with a Canter Power Systems generator specialist and technical services advisors. We offer both in-home and virtual consultations.